Grow with Us
Locally Grown eASTERN OHIO
CERTIFIED ORGANIC
Our mission is to provide you with delicious organically grown food from our ancestors' land.
Next 7 Organic Farm, our family farm since 1805, consists of 188 rolling acres of hillside meadows, pastures and woodlands. Spring-fed creeks meander from the wooded hollows through our bottomland into the backwaters of Clendening Lake.
Our beloved farm is organically operated the way nature intended. Holly and her husband Isaac combine their farming expertise and love of the land to manage their gardens, goats, happy hens, hay crop, grass-fed beef cows, Idaho Pasture pigs and meat chickens. We believe in the products we sell. We eat them too.
Phone
740-942-8042
FarM Location
36000 Brushy Fork Rd. Cadiz, OH. 43907
Find Our Products
Mt. Lebanon Lions Club Farmer's Market Wednesdays 4:00-7:00pm 975 Washington Rd. Mt. Lebanon, PA
Main Street Farmer's Market Thursdays 3:00-6:00pm 139 S. Main St, Washington, PA
Public Market 1401 Main St. Wheeling, WV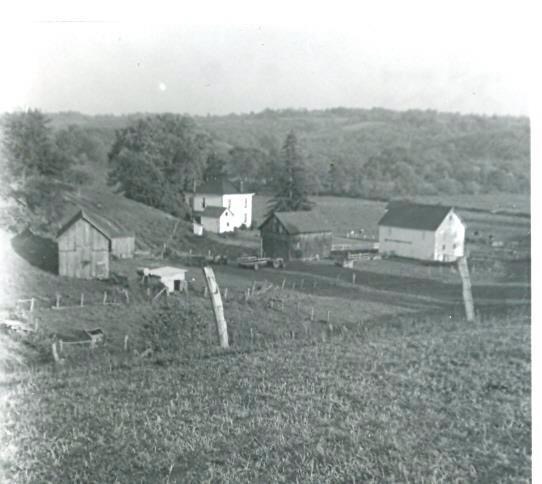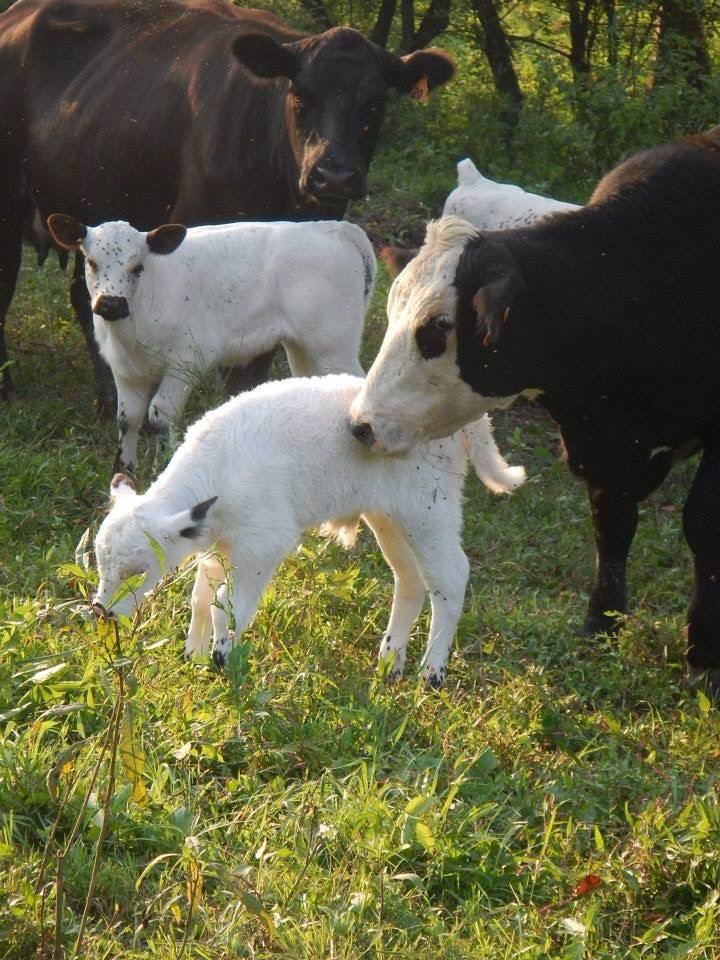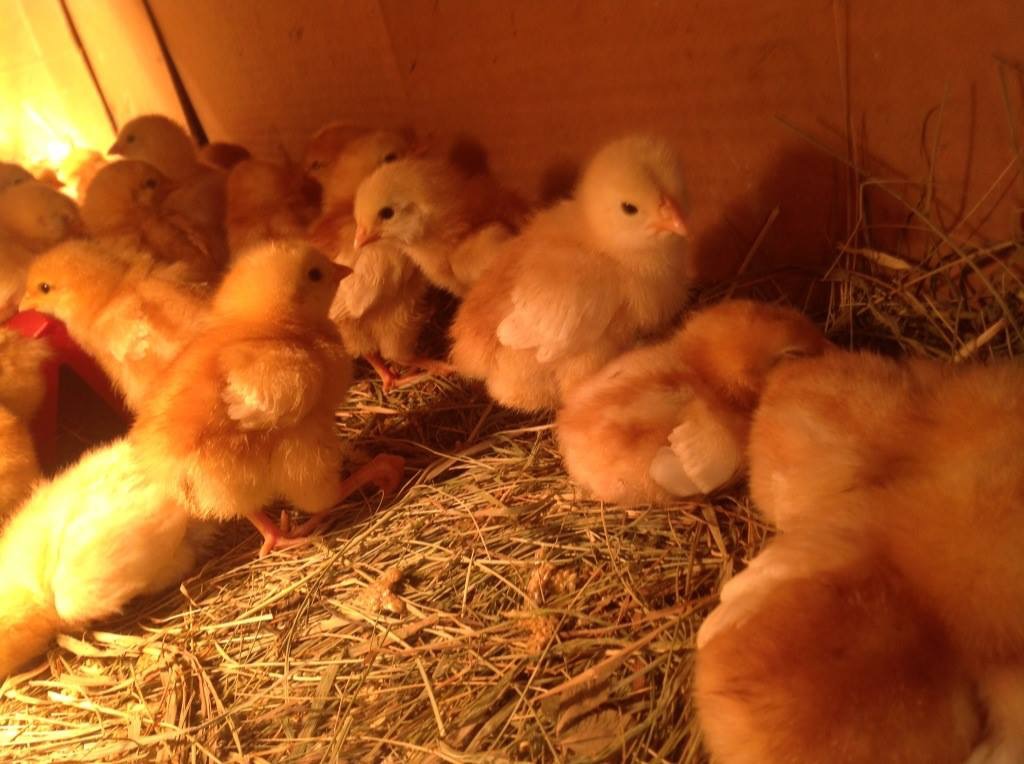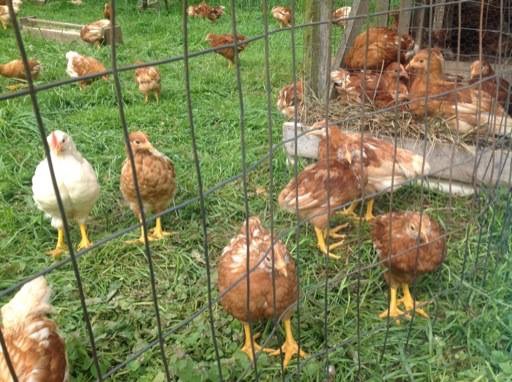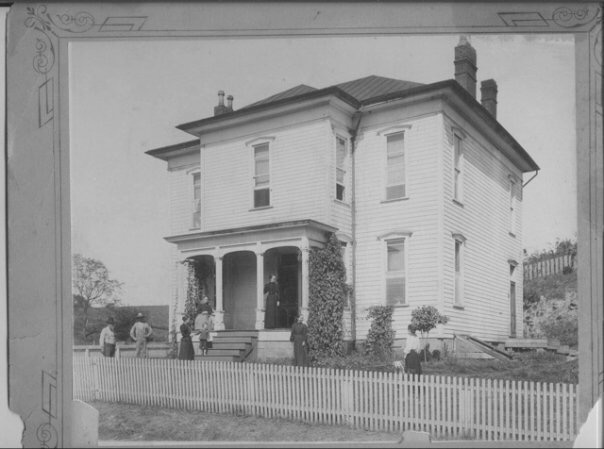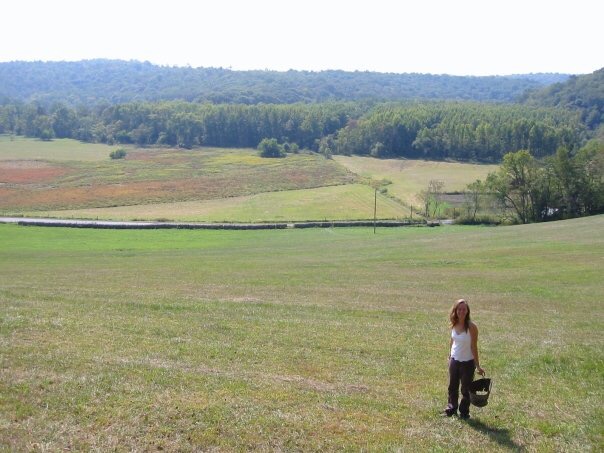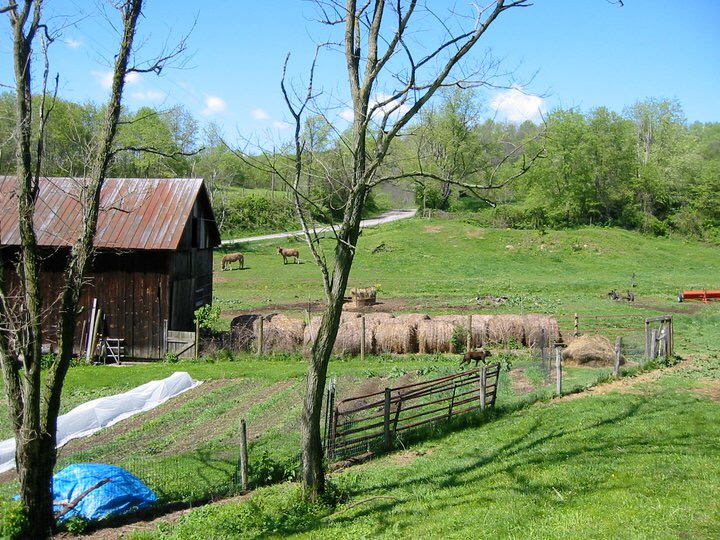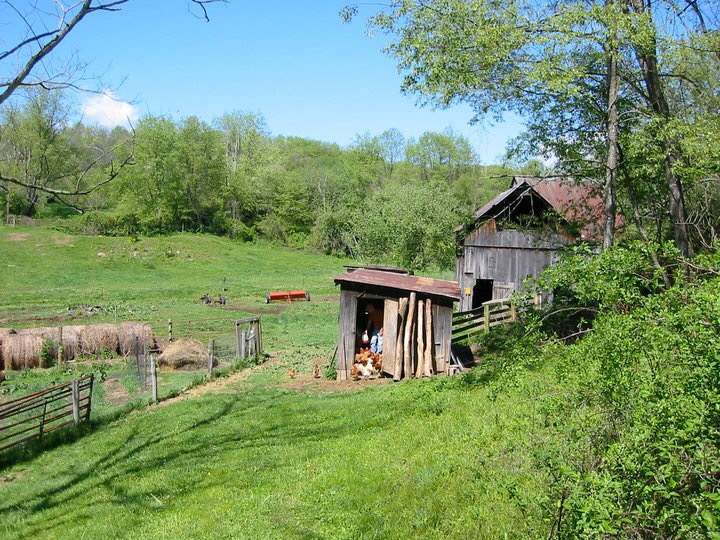 It all started when…
Holly E. Wiegmann - Born on the ol' Johnson Homestead in the 70's, her earliest memories are of helping her folks grow vegetables in the family garden, moving cattle, feeding chickens, gathering their eggs, chasing Nubian goats and braiding the manes of Percheron Draft horses. Holly and her older brother, Noah Benjamin, were born there and spent their earliest years roaming the clover fields, creeks and hollows before they moved to Northern California in the mid 80's. It was clear from the beginning that Holly held onto that special love of her family's farm for she carried it with her to California, years blossoming in Hawaii, through college, owning a contemporary cafe and restaurant in the East as well as relishing a few years of teaching Creative Writing. After selling her home in New York, she got the rare opportunity to move back to the farm and follow her innermost desires. Coming full circle, she began to understand that farming her ancestors' land was her calling. She left New York in July of 2009. By that fall she planted her first garlic beds, collected her own chickens' eggs from her ancestors' chicken coop, and rode her horse through the fields cleared by Benjamin, Abiram, Benjamin and her father John. A decade later, Holly now cultivates over 5 acres, grows year round in a 30' X 72' high tunnel, moves 70 cows and over 300 chickens, collects eggs, still chases goats and now scratches pigs. Her and her husband Isaac farm the ol' Johnson Homestead together with their son Abhiram. They married on a hill in the heart of the farm that overlooks the church and bottom land below. Holly lives with gratitude, embraced by love.
Isaac B. Wiegmann - Growing up Isaac always had a deep love for nature, from being a boy scout to working at zoos he has been immersed in the natural world his entire life. Isaac's father, Mark Wiegmann studied Horticulture at WVU. and Isaac grew up working with plants in the family greenhouse business. At 18 he hiked the 2000+ mile Appalachian Trail then went on to study Natural Resources Management at Hocking College. After college he became certified in Permaculture Design and moved home to the family land to begin his life as a farmer. At 32 Isaac has a decade of hard learned farm experience under his belt and has worked for many farms as well as his own operations. From vineyards and vegetables to medicinal herbs, mushrooms, and maple syrup Isaac has hands on experience and a deep relationship with the natural world.
Abhiram B. T. Wiegmann - In utero Abhiram was squished whenever his mother washed tomatoes for market. A couple days after his birth, he laughed as he crossed onto his family farm for the first time. Abhiram loves his dog Louie, plays with his cat Schnibby, feeds his three goldfish and is engaged in all aspects of farming. Farming is simply what life is. Now he dives in and helps with all the farm chores. His are to help feed the baby chicks, collect eggs, dig holes, plant seeds, pull weeds and harvest tomatoes. Aside from farming, he loves playing catch, counting, letter magnets, reading books, digging holes in his sandbox and making tents to hide in. He just started fishing and eagerly anticipates catching his very first fish down the road in Clendening Lake. He is the beginning of the next 7 generations to set foot on the Johnson Homestead. It is because of the decisions made by his ancestors that he lives a farming childhood. Perhaps one day, his decisions will benefit his descendants 7 generations in the future.
We find ourselves with a spacious, beautiful farm in our laps and 7 generations of ancestors to thank. We are only able to support this sustainable way of living by a web of supporting factors. We thank you for the part you play in keeping our farm alive and growing strong.
It all started when…
Holly's life began on her multigenerational homestead in Cadiz. She is the 7th generation to set foot there. Her great-great-great-great grandparents Benjamin and Drusilla Perrin Johnson moved to and established the Johnson Homestead in 1805 with their 9 of 10 children (the youngest born on the farm). Over the next 7 generations, the land was farmed by her family. The Johnson Homestead primarily raised sheep, cattle, grain and field corn. Abiram Johnson, a twin to his brother Lemuel, moved there as a 12 year old boy with a heart full of adventure and a lifetime of farming ahead of him. Holly's great-great grandfather, Benjamin Harrison Johnson, was the only person born on the farm who lived a full farm life there and died looking out the window on his family's land. Her great grandad, Benjamin Slemmons Johnson, was the youngest of 11 children. He was raised on the farm, raised a family off-farm, and settled back on the ol' homestead to finish out his days patching fences for his cattle herd. He lived there in those days with two of his four older sisters, Maddy and Lucy, and an older brother affectionately referred to as Uncle George. Aunt Mattie is known for her gorgeous zinnia beds by all the old timers in the neighborhood. Holly and Isaac still get old timers that stop by to tell a memory or two of how Aunt Lucy was their teacher at the Barrett Schoolhouse just down the road, or how they helped Grandad put hay up in the barn that she was not aware had ever been there. Holly's grandmere was born off farm and raised her family in New England. She often took her 5 children to visit their grandad and his siblings during the warmer months of hay season. Holly's dad, John, spent an entire year there when in the 9th grade because of his love for the farm. He learned fencing at an early age from his grandad. It was during grandad's final years that her own parents moved as newlyweds in the 70's as back-to-landers. Unwant of electricity and running water, her folks made up house in the the oldest building on the property, the grainery. Her mother drove horse and buggy, while her father drove a red Datsun. John and Ardele farmed the ol' Johnson Homestead together with their two children, Noah and Holly.